Travel and Vacations can be major contributors to a "Happy Life." Travel takes a great deal of planning to help ensure a fun trip. Many people leave their travel plans to chance and end up with poor results and aggravation instead of fun and enjoyment. We will try to steer you to websites that can inform you and make your travel planning easier. If you have a suggestion on a super site relating to Travel, please Contact Us with your suggestion.
Our current topics include :
[Airlines-Commercial]
[Airplane-Ownership]
[Bargain Bookers]
[Cruises]
[Information & Resources]
[International Travel]
[Lodgings]
[Transportation]
Bargain Bookers
Place bids on airfare, hotels, car rentals; and save money.
Full online travel service with info on destinations, travel bargains, and travel tips.
Search for travel deals on cruises, hotels, cars, flights, and vacation packages.
A great site for planning your vacation.
Get discount travel deals at Hotwire.com
Save money on travel; also includes last minute trip packages.
Includes the lowest fares on vacations; as well as travel guides, tips and services.
Fox World Travel is a full-service travel agency dedicated to providing corporate, leisure and meeting management services.
At OneTravel.com, travelers can purchase special-rate airfares, book hotel rooms at over 65,000 properties worldwide, rent cars from all major agencies and save up to 70% on vacation packages.
If you're looking for a hotel, this is the place to start your search from.
[Back to the Top]
Cruises
Royal Caribbean is a top cruise line.
Find a cruise on the Norwegian Cruise Line.
Celebrity is a top cruise line.
Carnival Cruise Lines is the world's largest cruise line.
Crystal Cruises offers tremendous savings to some of the world's most fantastic locales.
The Princess fleet carries more than a million passengers each year to more worldwide destinations than any other major line.
The ships of Regent Seven Seas Cruises offer voyages of exploration and discovery to over 300 ports on six continents, including Antarctica.
Journey aboard the Silver Cloud and Silver Wind.
Seabourn cruises for luxury vacations to the Caribbean, Mediterranean, Europe, South America, Asia and Transatlantic.
Oceania Cruises is the world's largest upper premium cruise line.
Disney Cruises are great for families!
Geek Cruises is everything you're looking for from a conference: stimulating seminars by the top names in the field as well as relaxation, adventure, and family time.
For parties of two to a gala event for hundreds, Odyssey offers elegant, climate-controlled dining decks for brunch, lunch, dinner or moonlight cruises. Odyssey serves three of the nation's greatest cities: Boston, Chicago and Washington, DC.
StarLite Cruises is Tampa Bay's favorite dinner cruise line.
A wonderful starting point. Compare cruise lines, browse through virtual ship tours, and get advice, info and hot deals.
Learn about cruise ship companies and their individual vessels on this very comprehensive website on cruising.
This site has great resources for cruising, especially the message boards by passengers on the ships.
This site provides cruise reviews and ship stats/comparisons. Search for cruises by destination, date, or line/ship.
[Back to the Top]
Information & Resources
Before choosing where you would like to dine, check out this handy database. It's probably the only place on the web where you can easily find thousands of restaurant websites in the United States and Canada with a couple of clicks.
The Mobissimo search engine performs real-time queries of the multiple websites that travelers traditionally check manually (plus dozens of others that are often overlooked).
Airlines lower fares everyday. This site alerts you of these fare reductions.
A great source for airplane seating, in-flight amenities and airline information.
Millions of travelers plan their trips at Trip Advisor.
Travel Library provides an environment where our visitors can share local knowledge and experiences on destinations and travel services around the world.
TouristClick.com is designed to be your one-stop destination for Travel service.
Let TravelHERO.com help you find a great place to stay in hundreds of cities in the U.S., Canada, Mexico and 216 other countries.
TripSpot.com was designed to break through the information overload of the Web to bring the best travel sites together with insightful editorial in one convenient, user-friendly spot.
The Independent Traveler is an interactive traveler's exchange and comprehensive online travel guide for a community of travelers who enjoy the fun of planning their own trips and the adventure of independent travel.
Luxury Link is a premier online luxury travel resource. Showcasing more than 1000 extraordinary hotels and resorts, cruises, tours and villas in more than 60 countries, Luxury Link provides unparalleled access to exclusive offers and insider tips for the sophisticated traveler.
VirtualTourist is a worldwide travel community where real travelers and locals share real travel advice and experiences.
From lodging to restaurants, from sports to nightlife, from culture to cruises, our PlanetRider researchers and editors have cut through nearly a quarter of a million Web sites, throwing out the junk (over 95 percent!), while keeping only the best, most informative and useful sites.
This site is one of the most comprehensive backpacking resources on the web. It includes hundreds of travel guides.
This site has lots of information for those who like to hike.
The traveler's marketplace.
Jaya Travel is a full service leisure travel agency offering airline tickets, hotels, car rentals and customized tour packages to our valued customers.
Book your ski vacation at this great site.
Get your snow gear at the Snow Shack.
Find out what time it is all over the world.
This site is a great resource for learning about your vacation or travel destinations around the world. Once on the site, go to search icon and let your imagination run wild as you learn about each place and when and where to go.
Wonderful site where you can search through vacation ideas, destination guides, plan your trip, and more!
This is convenient site for planning vacations.
This is comprehensive site for planning trips and vacations.
Want a great dining experience while on vacation? Look here to get reviews to more than 20,000 restaurants. Includes the U.S. & 5 major international cities.
[Back to the Top]
International Travel
This is a great site that specializes in European Travel.
Jim Rogers is a very wealthy investor who chronicled his trip around the world on this amazing website.
This is a great blog from an 18 yr. old aspiring world traveler.
Includes links and info to any destination throughout the world.
Comprehensive listing of articles traveling abroad & learning languages, links to travel websites and other information on traveling abroad.
Frosch International Travel is a privately owned travel management company. Founded in 1972, Frosch was established with a focus on deluxe leisure and corporate travel.
Small group tours to over 90 countries worldwide.
A great source for international travel information and discount travel services!
[Back to the Top]
Lodgings
A directory of over 60,000 hotels and resorts worldwide. Search by location, date and price.
Find bed & breakfasts from all over the U.S.
This is a great marketplace for vacation rentals.
This site searches the Web to get you the best hotel rates.
PlacesToStay is a leading independent booking service offering carefully selected hotels all over the world at genuinely good value.
This site contains 350,000+ hotel reviews written by travelers that booked their lodgings using venere.com.
LateRooms is an established way for hotels around the world to sell their late availability bedrooms, and for customers to take advantage of excellent savings.
Information and packages to Sandals Resorts in Jamaica, Antigua, St. Lucia and the Bahamas.
[Back to the Top]
Transportation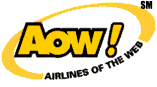 Airline and car rental reservation services.
Find the latest high-speed train info to travel tips and reservations.
Rent a car in the U.S., Canada, or Europe. Search by location, date, or vehicle class.
Find a limousine service in the U.S., Canada, Europe, as well as other countries worldwide.
[Back to the Top]
---
Happy Resource Sections
| | | |
| | | |
| |
| | | |
After 15 years in existance, eHappyLife.com is about to receive a major UPGRADE for Computers, Tablets and Mobile Devices
COMING VERY SOON!

232 Lessons Presented